3 tips to help you boost your restaurant profit margin.
17 Jun 2022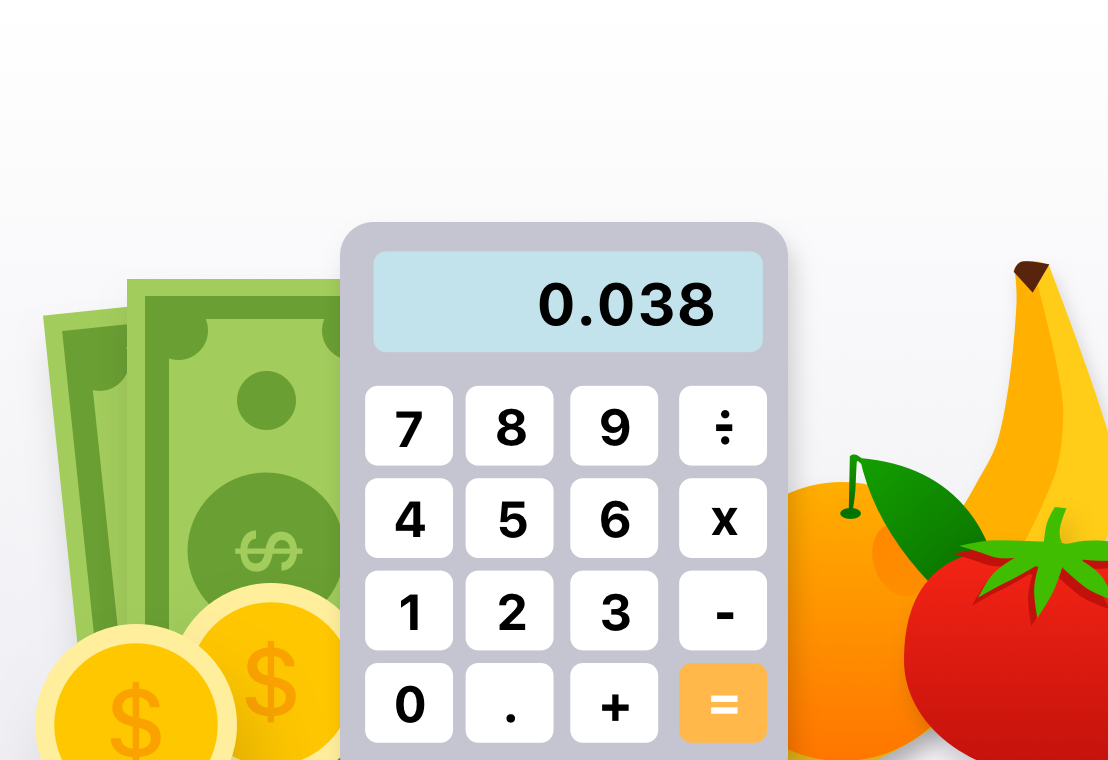 Here's a sobering statistic. According to the Australian Bureau of Statistics, if you own a restaurant in Australia, you can expect an average profit margin of around 3.8%! 
The profit margin reveals how many cents of profit (or loss) has been generated for each dollar of sale. It's a factor of revenue and expenses. Of course as a savvy restaurant owner, you want your restaurant to make as much profit as possible. That's how your business will continue to stay open and thrive.
Our 3 tips to help you influence your profit margins are:
Increase revenue.

Decrease expenses and,

Invest in tech. 
We'll explain to you how, but first let's recap the basics of margins. 
Profit margin 101
Profit margins take into account revenue and expenses.
Gross profit margin

– is the difference between your revenue and the cost of goods sold: the prices on your menu less the raw ingredients required to make the dishes.

Net profit margin – is the difference between the gross profit and all other operating expenses like wages, rent, equipment, insurance, electricity, gas etc.
The net profit margin works out the degree to which your restaurant is making money (or not). It takes into consideration all your revenue and expenses and works out for every dollar of sale, how many cents profit is generated. You want your restaurant to operate on a positive net profit margin. Because that's the money left over for you to re-invest in the business or save for a rainy day.
The 3 main factors which influence your restaurant's profit margin are:
Labour

– cost to pay staff is often a huge, unavoidable expense. You need staff to prepare the food, cook, serve customers, clean and basically run the restaurant.

Overheads

– cost to run your restaurant such as rent, electricity, gas, insurance, uniforms, registration and licensees. Most of these expenses will be out of your control, with little room for negotiation or the option to change suppliers.

Cost of goods sold

– cost of your ingredients running a restaurant, your ingredients will of course be a massive expense. This is the crux of your business. 
Now that you know the basics, let's crack on with explaining how you can influence profit margins.
Tip 1: Increase your revenue
A key way to increase your restaurant's profit margin is to maximise your revenue. To get more cash flowing into the business. Cha-ching! Side note – you should first work out the profit margin of each item on your menu. It takes a little work but you'll need that information for some of our suggestions.
To maximise your revenue:
Refine your menu – Take the dishes with the highest profit margin and promote those via 'dish of the day / chef's special.'
Rejig your menu layout – Position the dishes with the highest profit margin at the top of each menu section and on the right side of the page.
Bundle your menu – Combine your highest profit items into a deal such as coffee and cake, or parma and a beer, 3 course meal.
Upsell – Prompt staff to ask customers to add extra items to their order (ideally with high profit margin). For example – sides, starters, dessert, main serving.
Theme day / night – Bundle high profit dishes into a set price for a themed night. Seafood night, a taste of Italy, beef and wine pairing, Sunday roasts – whatever makes sense for your restaurant. You could do the same for events such as Valentine's Day, Mother's and Father's Day.
Function menu – Offer a set menu of high profit dishes for private functions. You could also add in exclusivity / booking fee to hire out the restaurant, or set a minimum spend.
Allocated seating times – Introduce a booking system for set dining times. This will guarantee turnover of tables.
Introduce gift vouchers – Sell restaurant gift vouchers at various price points.
Incentivise and reward staff – Set minimum sales targets per customer, or team sales goals.
For quick cash (revenue) injections, consider selling unused kitchen and restaurant equipment and hosting cooking demonstrations for customers.
Tip 2: Decrease your expenses
The flip side to increasing revenue is decreasing your restaurant expenses. To retain money and reduce the flow of cash leaving your business, we suggest:
Change your menu – Scrap dishes with low profit margin that aren't popular with customers, or which take up excess staff time to prepare.
Staff roster – Review your staff schedule and check you have only the absolutely necessary staff working at any given time. Do you have too many staff during your quieter times? Could (future) staff be casual rather than full or part time?
Refine your menu – For dishes that are popular with customers but make little profit, negotiate with your suppliers about the cost of goods. This blog 'Supplier relationship management, we'll show you how'

 

is jam packed with loads of tips about how to manage your supplier relationship.

Change suppliers – Unless you're locked into a contract, there's no reason why you can't swap food suppliers. You might find the mob down the road offer the same ingredients cheaper than your current crew. Not sure what to look for when selecting your food supplier? Have a read of this blog 'What to look for when selecting your food suppliers'.
Reduce food wastage – Check your pantry and fridge and create dishes from ingredients nearing their 'best before' or 'use by' dates. Get every bang from your (ingredient) buck!
Shop around for utilities – Use online comparison websites to find cheaper utility providers. Promo-offers are in abundance to nab new business.
Tip 3: Invest in tech
Now a large part of lowering your expenses starts with actually tracking and managing your expenses.  And sure, you could use pen and paper or sift through all your invoices. But there is an easier way to track your restaurant expenses, thanks to Pricebook.
Pricebook is an automated technology that compares prices between your supplier invoices. Simply take a photo of your invoice or email it through and in a matter of seconds Pricebook will highlight any price changes since the previous invoice. The results will appear either in the app or as a reply to your email. You can read a detailed overview of 'How to get started with Pricebook'.
Pricebook instantly spots product price changes and saves you precious admin time.
Ways to improve your restaurant profit margin revealed
So now you know what restaurant gross and net profits are and how to improve them. Introduce simple tactics to increase your revenue and decrease your expenses.  And with a helping hand from Pricebook to help track your expenses, you'll be on your way to a more favourable net profit.
Learn more
Keen to know how Pricebook can help your food business? We can tell you how. Contact us today.
Food Service

Money

Pricebook Tech