How to set your restaurant budget. Stress-free.
12 Aug 2022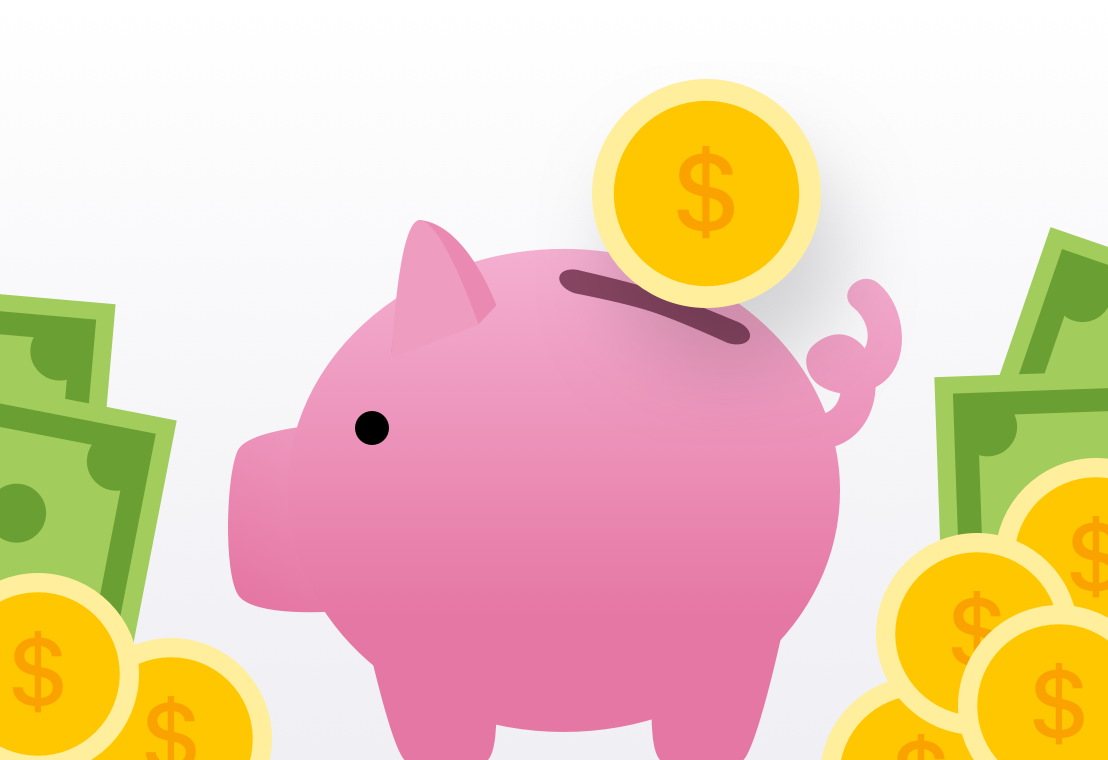 Setting a budget for your restaurant is a critical step to success. If you can't track your performance, there's no way to tell how you can improve. 
We're all here to make money, right? It's hard to figure out how to maximise your profit if you don't have a proper handle on how and why you're spending it. 
A well-considered budget helps you plan for whatever comes your way.  A budget gives you the information you need to have a bird's eye view of your situation. It allows you to make smart decisions in real-time about your restaurant's performance. 
Predicting the future is hard, especially with all the uncertainty we've faced over the last few years.
The good news, budgeting is a process you're meant to improve as you go. If you don't feel confidence about your plan right now or aren't sure how it can help you make more profit, these tips will help you become a budgeting master. 
Invest in a numbers system
The first step to creating a restaurant budget is easy, and if you've been in business for a while, you've probably already checked it off your list. Step one is committing to a system where you track your income and your expenses.
There's no right or wrong way to track your numbers, only ways that work for your business and ways that don't.  Whether you prefer a ledger book with handwritten columns or a powerful app that connects directly to your accounts, the best option is the one you're most comfortable using. Your system should work for you, which means it does the job you need it to, it meets your expectations and stays flexible to your restaurant's needs.
If you already have a business you've likely already committed to a method of bookkeeping. Is it working for you? If not, now might be a good time to check out some other options. If you are starting a new business, you could easily start tracking your expenses with a simple spreadsheet using an online template. Just ask Google! There's an entire library of templates so you have a good chance of finding a document tailored to your exact business needs.
Analyse what you know, predict what you don't
To set a budget, you must look at what happened in the past and use that information to predict what might happen in the future. If you have last year's income statement, that would be a great place to start. If you don't have an income statement from last year, you'll need to make a prediction. 
If you are starting a brand new restaurant and thus don't have any sort of income statement from last year, don't worry. A profit forecast sounds like a fancy bit of prediction, but the truth is it's pretty easy for a restaurant to work out. 
First, work out the number of seats in your restaurant. Then, you'll need to figure out your turnover per table each night or week. Last, you'll need an estimated profit per plate or the amount of money you expect to make from each guest. 
Once you've got your last statement in hand, you'll need to look for non-recurring costs or the things that you won't have to pay for regularly. Did your walk-in freezer kark it last summer? That's a big expense you might not have been expecting.  Since you won't have to replace that every year, we call that non-recurring.
If you take out the non-recurring expenses, you'll have a list of, well, recurring expenses. Those are things you'll probably pay for again, and so you'll need to make space for them in your budget.
What else can you learn from your income statement? You can look for places where you spent too much or too little than you needed to. Wages are one common way this occurs. Did you often schedule more people than you need for a certain shift? Or the other way around? This is a good chance to look for areas in your budget where you can improve your profit margins. 
Take seasonality into account
No one knows your restaurant like you do. You know best when you will be extra busy and when you'll be slow. A restaurant with a large patio on the bay will attract lots of customers in the summertime, but won't appeal to many on a chilly winter day. If you plan your budget as though every day is a sunny summer day, you might find yourself in the red when the temperature drops.
Whether you're predicting future numbers or looking at last year's profit statement, don't assume your business will be steady year round. Considering seasonality helps you set realistic and obtainable goals for when and how you spend your money. 
During the busy season, you'll be making more money. Yay! But of course, you'll also need to spend more money to keep up. That brings us to our next component of budgeting: determining all the things you need to spend money on.
Work out your expenses
Profit is the fun part. We all love profit. But you can't get to profit until you count your expenses. Most restaurants will need to make room for certain recurring expenses in every annual budget. These include: 
Employee wages:

One of the biggest expenses in every restaurant is paying labour costs. 

Insurance premiums:

No one loves to pay for insurance, but it's vital that you do. 

Equipment repair budget:

You might have replaced the walk-in freezer last year, but there's likely to be something else to replace this year. 

Marketing budget:

You've got to fill those seats somehow! Marketing is an important investment into future profits.

Tech budget:

Work smarter and more efficiently with tailored software that saves you money and makes your job easier. 

Supplier costs:

Well the food has to come from someone, does it? 
Likely there will be other costs you'll need to consider as well, but this is a good starting point when assembling a budget from scratch. 
Monitor and track regularly
A budget gives you real-time information about how much money you are making and how much money you are spending. It's easy and simple to do: compare your sales to your costs for the month. If your sales numbers are larger than your costs, that's a great start. Winning!
Now this leads into the topic of profit margins, which we haven't covered much here. To learn more, have a read of our blog '3 tips to help boost your restaurant profit margins'.
If not, take a closer look at what's going on. You can make adjustments to your budget and plan ahead to try and course-correct. For example, if you budgeted a new cake stand to be purchased next month, maybe you'll need to hold off until you know your sales will support the new purchase. 
By monitoring your budget month to month, you can make these decisions on the fly. This increases your adaptability and makes your business more resilient to the uncertainty this century has given us so far.
Let tech handle the tedious work
It's impossible to ignore the advantages that good tech can bring to your restaurant's budget. Mature accounting solutions can save a lot of time by compiling reports and statements for you. Many programs will link directly to your business bank accounts and automatically log transactions as they occur. Cha ching!
One of the biggest cost (and source of tedious paperwork) is wages. It's important to get it right! Good software gives you a wide variety of tools to make payroll as easy and efficient as possible. You'll find lots of options online to help you track and manage your labour costs. 
Accounting software, wages: now how about supply costs? We've got a solution for that, too. Pricebook is an app that empowers you to effortlessly monitor your supply costs. All you have to do is take a picture of your supplier's invoice and Pricebook let's you know  if the price has changed. The app remembers what you paid last time you bought flour and, if the price of flour changed at all since the last time you bought it, you'll get notified. 
For more information on Pricebook, have a read of this blog 'How to get started with Pricebook'. 
Set your restaurant budget with confidence
A budget is an important, dynamic tool for a restaurant owner. Now that you know more about how to use it, you can start implementing what we've talked about to bring your profits to new heights. Don't forget to look for ways to track your budget more efficiently, like using Pricebook to track supplier costs. Contact us today to learn more about getting started with Pricebook.
Learn more
Keen to know how Pricebook can help your restaurant? We can tell you how. Contact us today.
Food Service

Money

Pricebook Tech