Single vs multiple supplier strategy. We'll help you decide.
23 Sep 2022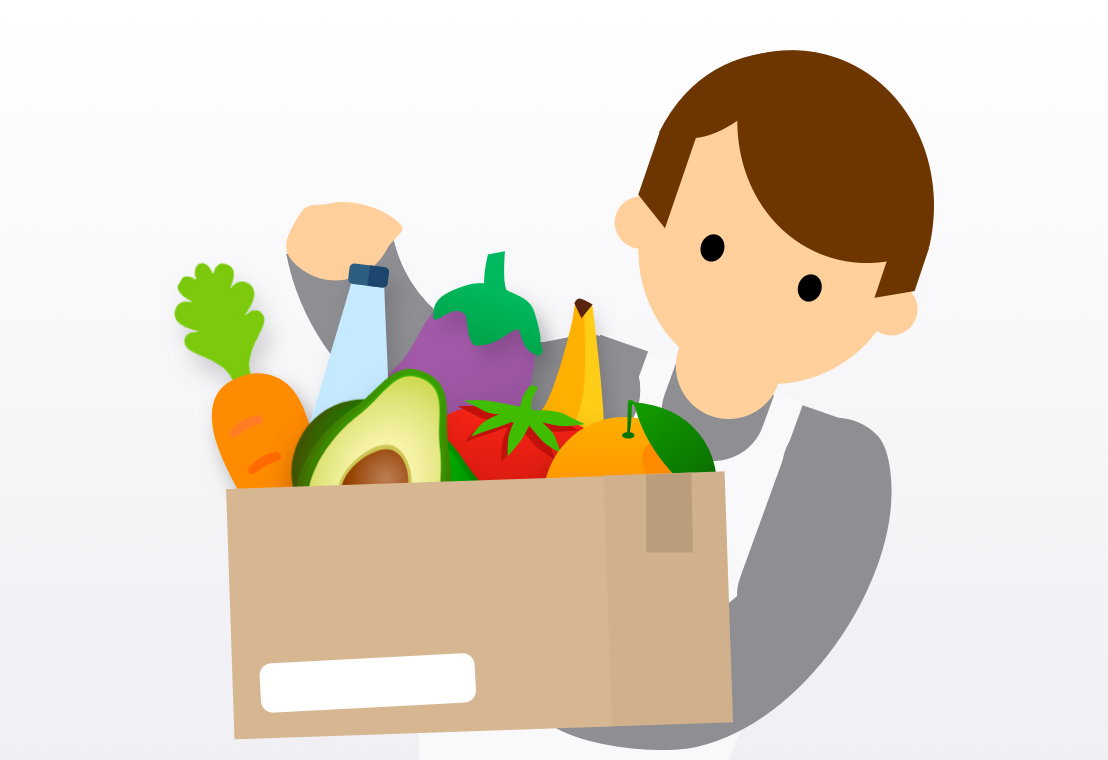 Of the many decisions restaurant owners make every day, deciding whether to use one supplier or multiple suppliers is a more important question than you might think at first glance.
Should you purchase all your supplies from a single, one-stop shop, saving you time and headache? Or should you invest the time and energy managing supplier relationships in order to offer a wider range of products? Let's take a deeper look at the pros and cons.
A single supplier can be beneficial
The single supplier approach is using one source for all the food and supplies you need. When a restaurant owner uses this method, one of the biggest advantages is lower administrative costs. Every supplier is going to have a unique system or portal when orders are placed. Using a single source makes this much simpler because you only have to learn one system.
Also, you're likely only dealing with one sales rep, which means you can more easily build a positive relationship without putting in a lot of extra effort. If you're keen to learn more about building relationships with suppliers, here's a blog you might want to read: Supplier relationship management. We'll show you how.
Another advantage to having one supplier is building your reputation and consumer confidence around a successful brand. For example, you may want to name the brand of mascarpone cheese you use to make tiramisu, your supplier could offer it exclusively and it could portray a certain quality your customer demands such as authentic Italian. Consumers already know and trust the brand, so they're more likely to want to buy your tiramisu.
To sum it up, the main advantages of a single supplier are:
Easier communication and relationship-building

More convenient 

Lower administrative costs and easy to streamline

Reputation of trusted brands
Why you might not want to use a single supplier
On the downside, boiling down to one supplier makes it difficult to be flexible, a needed skill for restaurant owners. Sure, you could be paying more for certain items than if you shopped around, but the real danger comes from the increased risk of disruption a single supplier brings.
If you have an abnormally busy week and need to place another order to get through the weekend,  that might not always work out with a single supplier's schedule. When shortages happen, a single supplier means waiting it out until your items are back in stock. Plus, it makes it difficult to change suppliers should you ever want to, or in the tragic event that your supplier goes out of business.
The main disadvantages to having a single supplier are:
No ability to compare prices

Less flexibility in times of emergency

Harder to overcome shortages

Increased risk of disruption
How multiple suppliers can help your business
Using multiple suppliers, or purchasing your food and supplies from a wider group of suppliers, gives restaurant owners flexibility and may help lower food costs.
Multiple suppliers gives you more power and ability to compare prices. When you notice a better deal for an item you order often, it's easy to change things up when you make your order. Even better: your suppliers will understand you're using more than one supplier (which can help keep them more accountable, knowing you can easily order from someone else if the price or service is better).
When shortages and emergencies come up, having relationships with more than one supplier gives you a better chance of being able to source the items you need, when you need them. If a supplier goes out of business, you already have trusted supplier relationships ready to absorb the disruption.
The most common advantages to multiple suppliers are:
Easily compare prices across suppliers

Keep suppliers working to give you the best deal possible

Increased flexibility for emergencies, disruptions, and shortages
The downside of having multiple suppliers
The downside of having multiple suppliers is the increased paperwork and administrative costs. The more suppliers you use, the more ordering systems you need to implement. It takes time to place orders, so the money you save on price shopping is usually spent in the time it takes you to shop around. More sales reps also mean more relationships to maintain and more contracts to negotiate.
Another disadvantage of multiple suppliers can be quality control. Consider mozzarella cheese on pizza. If you want to deliver a consistently delicious pizza that tastes the same every time your customers come back, you need to start with a consistent source of shredded cheese. You need to ask yourself do all your suppliers sell the same brand and quality? Does their cheaper option taste the same?
In summary, the main disadvantages of having multiple suppliers are: 
Increased paperwork and admin costs

More relationships to maintain and contracts to negotiate

Challenges in quality control
Pricebook can help you either way
Now that you've got all the information you need to decide which supplier strategy is right for you, it's time to talk about how Pricebook can save you heaps of time and stress, whether you have one supplier or one hundred.
Simply take a picture of your latest supplier invoice. The next time you place an order with that supplier, take a picture of the new invoice. Pricebook will instantly alert you to any price changes. It's really that simple. 
With Pricebook, you don't have to dig through old invoices to figure out when the price of tomatoes crept up so high. You'll know instantly once you take a picture of your newest invoice. To learn more about, have a look at this blog: 5 reasons you'll love using Pricebook
Learn more
Want to know more about Pricebook? To find out more contact us today.
Food Service

Pricebook Tech