Opening a restaurant. Your 12 steps to success.
29 Apr 2022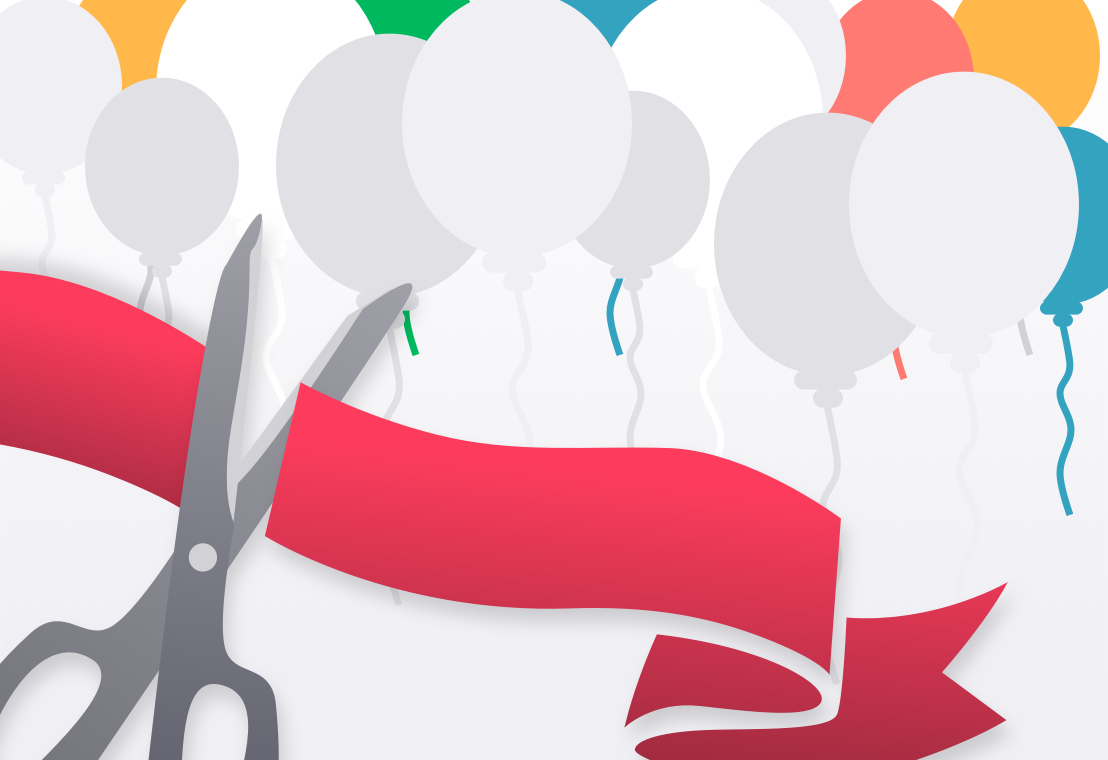 Do you have a burning passion to open your own restaurant? Perhaps you've worked in the food industry for years. Or maybe you simply love food and dining out. Either way, if you've got that undeniable urge to open your restaurant – we say go for it. But how do you open a restaurant?  What steps do you need to take to turn your dream into reality?
The good news is we've put together the ultimate 12-point checklist to opening a restaurant. It's jam packed with all the things to do before you open your restaurant.
But before you do anything, you need to sort out the basic fundamentals of running a business. Obtain an Australian Business Number (ABN) and secure the correct licenses. Your local council or chamber of commerce is a great first-stop with a tonne of advice.
And now, let's talk about how to open a restaurant.
1. Choose a restaurant concept
Opening a restaurant all starts with the food you'll serve. And because it's your restaurant, ideally your menu should be a reflection of you and your passions. Not only will this come through sub-consciously but you're also more likely to stick with the concept.
When deciding on your food concept, consider:
Your passion – what food do you enjoy eating or cooking?

Current food trends – boutique burgers, sharing plates, 

plant based meals.

Regional food – Italian, Indian, Mexican or perhaps from a region

Niche – gluten free, vegan, Kosher, Halal
If you'll be cooking the food, also think about your prior experience and what you can bring – or leave behind – to your kitchen. Hated cooking pasta? Don't open an Italian restaurant. Love making desserts – open a pastry café.
A final tip when considering your food concept – your primary motivation shouldn't be high margins and money. Yes, you want to be profitable. But this is your restaurant and should reflect you. And it should be a place you'd love to eat at.
2. Select the perfect location
Now this is critical when you open a restaurant! A great location sets you up with a better chance of success. A poor location and your restaurant may suffer. We've all walked past an empty restaurant and felt pity for the owners, while wondering what went wrong.
So when it comes to selecting a location, think about and research:
How far you're prepared to travel – likely every day.

Neighbouring businesses – do they attract or deter your ideal customer?

Who lives nearby – what cuisine will appeal to them?

Parking and transport – how easy will it be for your customers to come to your restaurant?

Foot traffic – will you pick up customers passing by?

Seasonality – will the restaurant be impacted by warm months or cool weather?
Think about what you can do differently and what your restaurant can bring to an area.
It's also worth speaking to the local council to find out if any future developments are planned for the area such as major building or road works. Or there may be residential developments such as apartments or land-releases. These developments may hinder or enhance your restaurant's success.
3. Check out the local competition
Take time to scope out nearby restaurants and be considerate. For example, opening a Greek restaurant next to a long-established Greek restaurant won't bode well for neighbourly relations. They'd be annoyed (and feel threatened!) as would you if the situation were reversed.
When checking out local restaurants, find out:

Food concept – same or different to yours?

Capacity – are they full every night, some nights, never?

Longevity – how long have they been in business?

Customers – who eats there?

Opening hours – will they be the same or different to yours?

Point of difference – beer garden, private dining room, function space, live music
A word of advice – don't underestimate the local restaurant that's been around for ages. You know the ones that all the locals rave about. It's foolish to assume if you open a restaurant close by, those customers will automatically switch to your restaurant.
When you open a restaurant, you want it to stand on its own two feet, not linger in the shadows of competitors.
4. Write a business plan
To give your new restaurant the best chance of success, write a business plan. This will give you a clear direction from your concept to when you open your restaurant to year 1 to 5 (or beyond). It's a roadmap for you to follow and will save you making poor decisions on the go.
Your restaurant business plan should cover:
Concept

Location

Target customers

Market analysis

Financials

Sample menu

Management and staff
Writing a business plan takes time, but you can take a shortcut by using a business plan template. Head to Google and find one you like best. Your local council or library may also offer practical business support.  
5. Meet your investors
Before you go any further, meet your investors and present your business plan. This will help you sell your restaurant vision with conviction. Your investors could be your life-partner, family member or the bank manager. They'll want to know they're investing in a sure-thing, and not throwing away their hard-earned cash. So talk them through the business plan, answer their questions and listen to their advice.
Now your investors may want time to digest your pitch before they commit. So prepare an investor's pack, which could be a cut-down version of your business plan. Follow up with your investors a week or so after your initial meeting. Don't assume it's a green or red light until they say so. 
6. Hire your crew
Work out what roles you need to run your restaurant and how many people to fill those roles. Prepare an organisational chart and write job descriptions for every role. But don't wait until the week before opening to advertise those jobs. You need to hire staff well before you open your restaurant. Because the truth is, it takes time to find the 'right' people for your restaurant and they may need to give notice with their current employer.  
When hiring staff consider the balance between experience and personality. Do they need to be job-ready, or can they learn on the job? What experience is transferable?
A word of advice – hire family and friends with caution. Sure, it may sound good in theory but once you add a layer of authority, the relationship instantly changes. Over time, your friend may become resentful, bitter and sulky. And that could be extremely disruptive to your business and relationship.
7. Write your menu
Time to get creative with your food concept. And because your restaurant is all about the food, this is where you can have some fun. Take into account the vision you had for your restaurant.
What distinctive flavours, textures or dishes must feature on your menu?

What recipes will you draw upon or create?

What food will you serve as a starter versus a main?

How would you like the meal to end?

When writing your menu, you also need to think about non-food specific things such as:

The size of your kitchen – how much room do you have for prep, cook and serve?

Staff to prepare the menu – what skills they need, how many people

Size of the restaurant – how many people can you comfortably fit, average revenue per customer

Food budget – what's your indicative cost

Ingredient flexibility – can ingredients be used in more than one dish?
You should absolutely set out your menu, but be prepared to tweak it over time. Maybe the cost to create a dish is not profitable. Or maybe the customers don't like a particular dish. Perhaps you want to add more seasonal ingredients to the menu.
However if you need to adjust, always remain true to your restaurant vision.
8. Select trusted food suppliers
You need to partner with trusted food suppliers who'll deliver on time, to the quality you expect, and to the agreed price, every time. So from your menu, create a list of the food supplies and quantity you'll need. Consider how frequently you'll need to order. This may be influenced by perishability, seasonality and demand.
Then launch into hardcore research mode. Potential suppliers need to provide you with accurate price lists so you can work out portion sizes and cost per recipe.
Now if the numbers aren't stacking up and it looks like your restaurant won't make a profit, go back through your business plan and adjust. Our strong advice is to never launch a restaurant that on paper is going to fail because of costs.
Read this blog 'What to look for when selecting your food supplier' for more tips
9. Shop for kitchen equipment
Take a look at your menu and work out what equipment you'll need to prepare it. Air-fryer anyone? 😊 Consider if equipment can be used in various ways – slices and dices, heats and thaws. And also what equipment is essential versus nice to have.
When it comes to sourcing kitchen equipment, brand new is always appealing. Fresh out of the box, never been used and with a full warranty and service. And chances are the supplier's sales team will be fawning all over you to seal the deal.
But we also recommend you consider second hand kitchen equipment, especially when you're starting out. For one thing, it's significantly cheaper than brand new so your initial costs will be lower. You can pick up second hand equipment from auction houses, restaurants that have closed down and restaurant supply stores.
10. Invest in tech
Tech might be the last thing you think about when opening a restaurant, but trust us – it's essential. Manual processes are tedious, time-guzzlers with a huge margin for human error.
Online accounting software like QuickBooks, Xero or Myob or vendor management systems will help you stay on top of paperwork. They also save you time on data entry, supplier payments are made on time and you save time on follow-ups.
Point of sale (POS) systems are essential. It's what you use to place and calculate your customer's order, and how they pay for it. POS allows you to keep track of sales. 
Pricebook can also help manage your expenses by comparing prices between your supplier invoices. Using the free Pricebook app, simply take a photo of your invoice or email it through and in a matter of seconds Pricebook will highlight any price changes since the previous invoice. The results will appear either in the app or as a reply to your email.
Even with a contract or agreement, you'd be surprised how often prices change whether through demand and supply, seasonality, economic changes or clerical mistakes. 
You can read a detailed overview of 'How to get started with Pricebook'.
11. Create a solid marketing campaign
When you open a restaurant, you'll be so excited you'll want to tell everyone about it. But how do you do that? Our tips for marketing your restaurant:
Create a logo – use a designer for a slick result

Develop a website with all the restaurant details

Invest in outdoor signage for your restaurant

Start social media pages

Photograph the restaurant, food and staff, post on socials

Distribute flyers to local residents

Start an email list

Post online in local Facebook pages

Invite food bloggers / journalists to your restaurant

List on restaurant apps / directories
You want to build momentum and excitement before your launch, so by the time you open, you've got a list of eager people ready to try your yummy food. 
12. Have a soft opening
Before you do your grand opening for the public – which we know you'll be itching to do – take a step back and do a soft opening. Invite your family and friends to your restaurant for an exclusive dinner. Trust us, they'll love it.
But the purpose of the soft opening is for your family and friends to 'test drive' your restaurant. Their presence will help you iron out any kinks and bugs such as:
Does all the staff have everything they need to run a slick service?

Were there any communication breakdowns?

What things did your family and friends complain about?

Did the customer experience from arrival to departure run smoothly?

What challenges did the kitchen staff face?

How long did it take to prepare the menu?

Where were the delays?
You'll only have one shot for your grand opening, so fix all the problems identified during your soft opening first. 
Open your restaurant like a pro!
Follow our 12-point checklist and you'll be on your way to opening the restaurant you always dreamed of. With the right planning and making sound decisions, your restaurant has every chance of success. And setting up the right tech – including Pricebook – is just one of the smart choices you can make. Save us a seat for your grand opening, ok!
Learn more
Keen to know how Pricebook can help your restaurant? We can tell you how. Contact us today.
Food Service

Pricebook Tech