How to respond to your supplier price increases
25 Feb 2022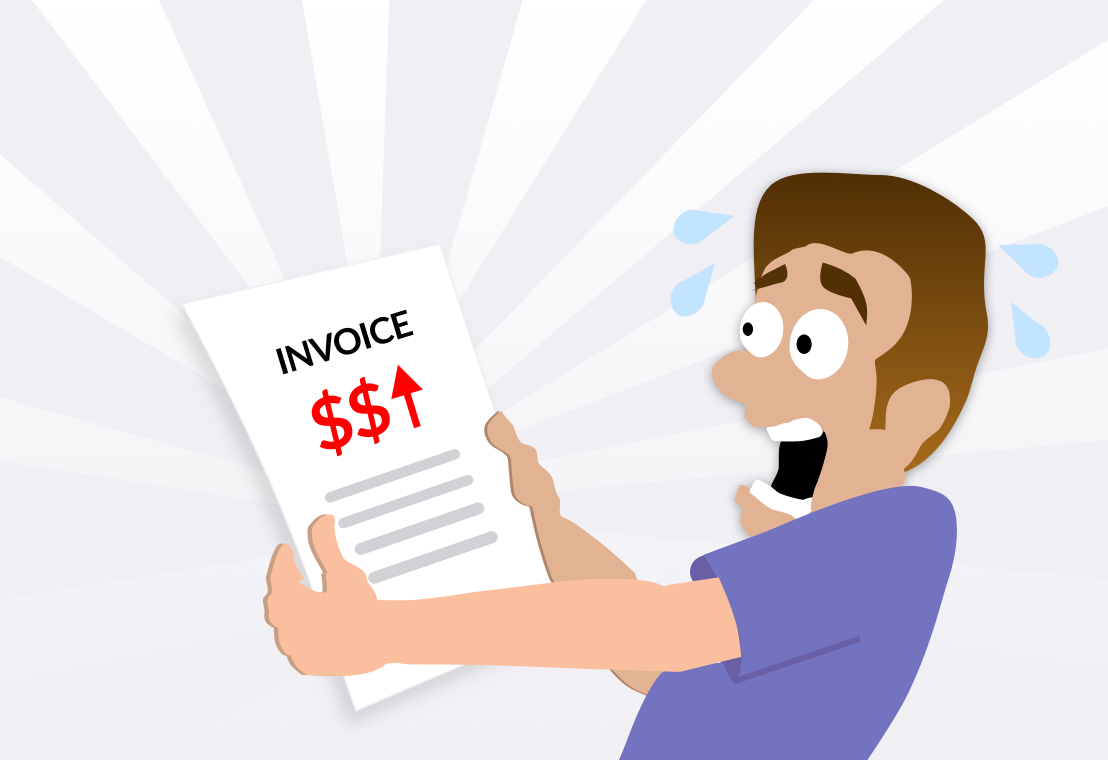 As a business owner, you'd be familiar with suppliers increasing product prices. It's inevitable due to demand and supply, seasonality, economic changes and clerical mistakes. Regardless of the reason, we can all agree price increases sting. 
So the question has to be asked: can you rely on your suppliers to tell you when prices increase? Perhaps they'll note the price increase on the invoice, send you an email or call. But let's face it, chances are you're too busy to notice, or read and forget about it. Or, you simply may not be told. 
The challenge is – even a few cents price difference (let alone a few dollars difference) can add up over time and lead to a huge difference in the long run. The costs could blow out, affecting your bottom line. Which hurts, right? 
As a business owner, you need to address those price increases. You can't afford to ignore them, which in itself can be daunting. Where do you start? What do you say? What can be done? 
Good news is we've got some useful tips to help you handle supplier price increases like a pro. 
What to do when prices change without notice
To spot a price increase, you typically need to sift through previous invoices and compare the prices. Or you might be that awesome that you actually remember the prices and quickly spot price differences. In any case, what should you do once you realise your supplier prices have gone up? You could:
Jump online and check the retail price. This could be a quick way to validate market prices.

Speak to other food service operators and ask if their prices have also gone up.

Call or email your supplier and discuss the price increase.
Now, we understand that talking to your supplier about price increases might feel uncomfortable. We get it.  You might not know what to say, when or how to say it.
You might wonder if it's worth your effort for just a few cents and avoid the conversation altogether.
To this we say – it definitely makes sense to talk to your supplier and find out what's going on. Maybe it is just a mistake, or a temporary change, or some other reason that can be easily sorted out. If handled correctly, conversations with your supplier can strengthen the relationship and give your business a leg-up.
How to negotiate with suppliers
You need to handle supplier price negotiations with tact. Sure, you might be angry or annoyed about the price increase but take the emotion out. Make it a conversation, not a confrontation.
Remember, you want to negotiate prices with your suppliers and find a favourable solution for you both. You'll be surprised how many things are actually negotiable. Generally, suppliers are open to a discussion. Here's how you could approach the conversation:
Remind them of your loyalty and long standing relationship. You're a great customer, right? 

Acknowledge the price increase. Ask if it's due to demand, supply or perhaps it was a clerical error? Let your supplier do the talking, don't rush to fill the gap. 

Once you understand the reason, remind your supplier that price creeps affect your bottom line but you still want to do business with them because of their excellent product / customer service / punctuality etc. Talk about your research – what your colleagues are paying, retail prices etc. 

Launch into negotiation mode. They don't want to feel hard done by any more than you do. You could ask for:

Their best price for that product – ideally, your original price

An alternative, cheaper product

A bulk order, at a discounted price

Discounts on other products

A package deal with a new product
Sometimes, despite you and your supplier's best efforts the negotiations may not result in a favourable solution. And the financial impact to your business might be so strong, you're left with no alternative but to shop around for another supplier.  Another supplier might bend over backwards to 'win' your business and offer incentives to make the deal.
Ways to ward off future supplier price increases 
So how can you safeguard yourself against future supplier price increases? Because really, you want to avoid excessive time checking prices and negotiating with suppliers. You could:
Place your trust in suppliers that they'll (proactively) tell you when prices increase

Ask suppliers to send a summary of price changes when or before they occur. 

Become super vigilant and manually check each invoice. This is time consuming and throws you in the depths of paperwork, rather than working in your business.

Lock-in prices with your suppliers for a set period of time.

Use Pricebook. Pricebook is an automated technology that compares prices between your supplier invoices and instantly highlights any changes. 
Pricebook was specifically created to solve the issue of price creeps. It's easy to use and gives you powerful insights into your spending..
Simply take a photo of your invoice or email it through and in a matter of seconds Pricebook will highlight any price changes since the previous invoice. You can read more about 'How to get started with Pricebook'
When you use Pricebook, not only will you save precious admin time but you'll also know straight away if there's a price creep. And you don't have to rely on trust or manually check supplier invoices.
Best of all, Pricebook provides you with hard evidence. You can then present this factual information to your supplier during your negotiations or shop around with other suppliers. There's no emotion, just the facts.
Now you are ready to apply this in practice
So now you know how to respond to supplier price increases. Do your research, try to negotiate with your supplier and safeguard yourself against future price rises. And using Pricebook is an excellent way to quickly and easily spot price creeps. It saves you precious admin time and takes the emotion out of price negotiations. Learn more about Pricebook.
Learn more
Want to know more about Pricebook? To find out more contact us today.
Food Service

Money

Pricebook Tech