5 things you need to know about us
29 Nov 2021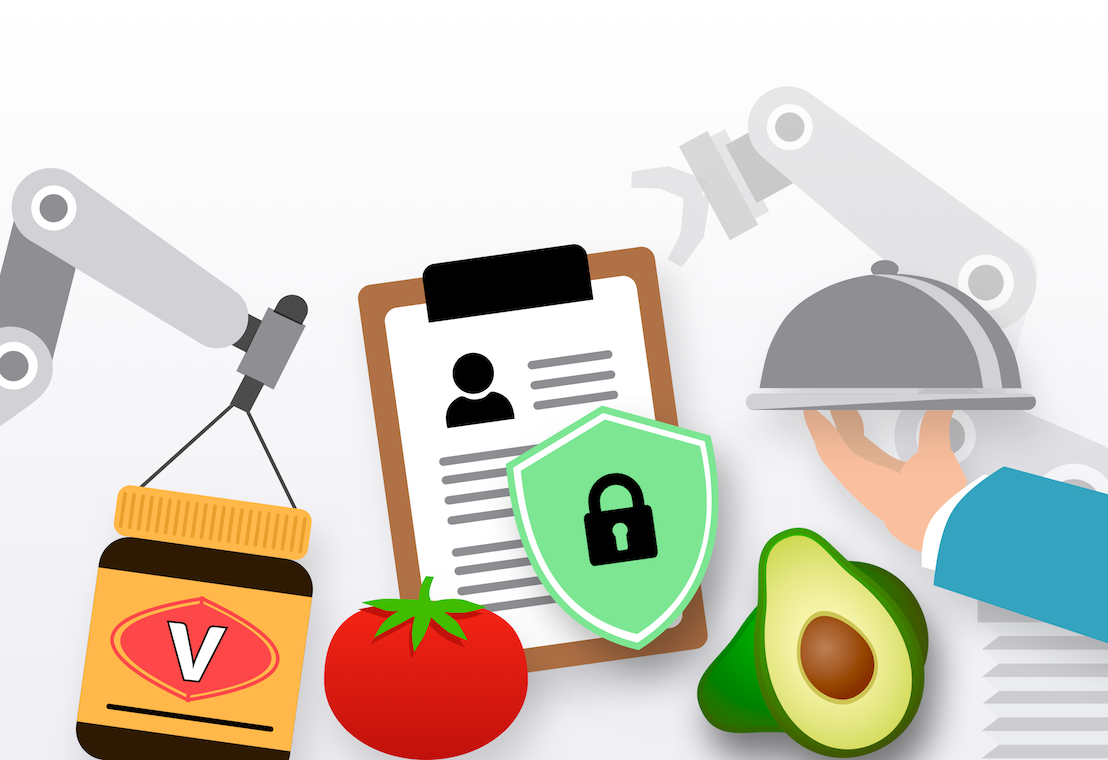 As a new business offering innovative technology, we found that it isn't always obvious to people who we are (or are not), what we offer (or do not offer) and why we exist. With that in mind, we compiled the top 5 things you need to know about us. This will give you a clearer picture and maybe answer some of your questions. 
So settle in, grab a drink and allow us a few minutes of your time.
1. We're as Aussie as Vegemite
Pricebook is an independent fully-owned Australian business. We're three Melburnians who share a common interest and desire. That is – to solve a meaningful problem for food service operators by giving them control and transparency around their supplier product prices and overall spending.
We genuinely want to make a difference in the food service industry using cool tech.
Most importantly, we want to help food service operators just like you to gain better control of your prices without having to spend hours buried in the invoices checking what you're paying, to whom, when and for what. And to save you time! Surely you could spend that time doing something more exciting instead 🙂
2. We are independent
Our vision is simple: to give price control back to you, the food service operator. The buyer.
That's why we're fully independent. We're not the middle man, not a distributor nor are we a buying group. Pricebook is a completely separate business not affiliated with any 3rd party. We exist to reduce your anxiety around pricing. To help you instantly spot any price changes and to rescue you from doing that manually.
3. We've been in your shoes
Two of Pricebook founders have roots in the food service industry. Alfred is the son of a pizza maker, Alan is an ex-chef. And the third founder – Roman, had his ear chewed off by the other two about what's broken in the industry and how technology is the solution.
So we've seen first-hand what it takes to run a successful food service business. And all the day to day tasks you need to tick off. Including those tedious, but important, admin tasks such as rostering, stockroom replenishment and invoicing. 
And when it comes to invoicing, we know exactly what it's like to manually review your orders, to go through the invoice line by line and check if the prices have changed since your last order. It takes way too much time…
And come on, let's be honest. You'd much rather be serving your customers than doing paperwork. That's what we'd want to do.
4. We are trying to fix what's clearly broken
We wondered in the years since we left the food service industry, if things have changed. If food service operators are working more efficiently. If invoicing was no longer tedious.
So we interviewed a bunch of food service operators around Australia to better understand what is happening these days. And our research blew us away. Things haven't changed that much.
The businesses we spoke to expressed concerns about the amount of time it takes them to check invoices and as well as the general poor visibility around their product price fluctuations ("Wait, when did that price change?"). Too much time was spent manually filtering through old invoices to track down which prices changed and when. It is usually a bit of a quest to work out if they are not being overcharged.
The biggest gripe expressed – are they getting a good deal? The food service operators didn't have an easy way to find the answer.
At this point, we knew something had to be done about this age-old problem. So backed by the findings, Pricebook was born.
5. Who's watching?
Pricebook is an automated technology that compares prices between your supplier invoices. Simply take a photo of your invoice or email it through and in a matter of seconds Pricebook will highlight any price changes since the previous invoice. The results will appear either in the app or as a reply to your email. See a detailed overview of "How Pricebook works?" click here
We fully realise the sensitivity of the financial data involved when using our service. For these reasons, Pricebook was designed in such a way that does not allow anyone else to access your information – others cannot see your data, and you cannot see theirs. This, together with our operating policies, ensures that your data is private and safe.
This means that the price comparisons can only be drawn between your own invoice prices but not the prices of other food service operators. So you can rest easy knowing that your data's in the vault.
We do not share your personal information and manage it in accordance with the Australian Privacy Principles (APPs) under the Privacy Act 1988. We encourage you to read our Privacy Policy to better understand how we operate.
This is us
To summarise, Pricebook is a proud independent Australian business, aiming to bring resolution to an age-long problem that exists in the food service industry and to give you, the buyer, better visibility and grip over ever-fluctuating supplier product prices. No more prices that fly under the radar, no more wasting time trying to manually check invoices.
Pricebook was born out of a desire to solve an age-old problem that exists in the food service industry.
Over to you
We're an open book, so if there's anything else you'd like to know about us please feel free to contact us here